jessiej
December 4th, 2016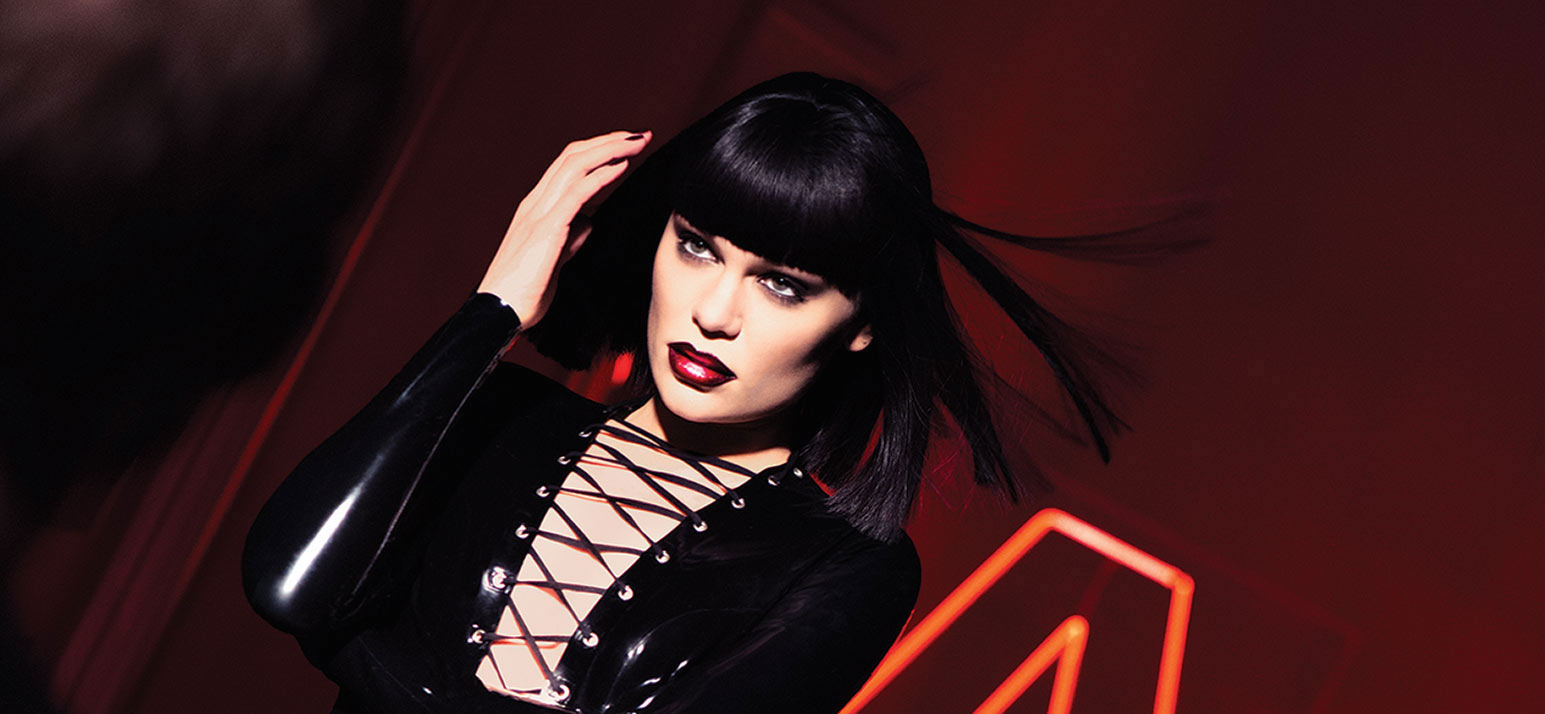 You're always wearing bold lip colors — why is this launch so exciting for you?
From day one of my career, lipstick has been one of my favorite parts of makeup. With performing and singing, my mouth is what people look at. So I've always made sure my lipstick was nice and my lip liner is neat, and I've become obsessed with how neat and clean you can make your lipstick look. Acrylip comes in every color and it stays on for ages, which every woman wants. It's something people associate me with.

What's your favorite beauty look you've worn?
I love a symphony of beige, my makeup artist will do gold lids, a nude soft lip, almost like you've got nothing on but you know you do and it's sexy and beautiful. My other favorite look is pale skin with the red lip, the classic look that if someone said "I'm going to dress up as Jessie J," it's that look.

What are your secrets for perfecting your own makeup?
I do my makeup 98% of the time — to perform, red carpets, videos, campaigns, pretty much most of it — I've become pretty good at it. So it's important to do what's good on your face, and don't just follow trends. Do what you want to do, and really get to know your color palettes and what makes you feel good. Just because contouring is big now doesn't mean you have to do it.

How do you make your makeup last on stage?
HD powder is my favorite powder. It's one of the things I use every day on my Arena tour, the Make Up For Ever HD powder and it's a white powder and you put it on and nothing moves. Waterproof mascara is always a must. And individual eyelashes have changed my life.

What beauty look are you dying to try?
I'd love to do a bleached eyebrow. We tried to bleach them for this campaign and I just went ginger and it didn't happen, so I had to go back to dark. Other than that I don't know if there's anything I haven't done makeup wise.
You went makeup-free on your second album cover. How do you feel about the makeup-free movement?
Most days I'm makeup-free, and then there's days when I love makeup. I think it's really like, I don't want anyone to think makeup should ever be to cover up something that's deeper than just enhancing your features. For me it's more of an expressive outlet, as opposed to something that's gonna make you feel like you have to cover something up. Everybody has their own personal relationship with makeup, whether it's just a brow or a smoky eye. When you see the video that we've shot for this, there's a look that's just the lip and nothing else, and there's the look that's really heavy. I'm in celebration of the face.
RELATED PHOTOS: Celeb-Inspired Beauty Trends To Try Now
If you had to wear only one hairstyle for the rest of your life, what would it be?
Long, dark, middle part and to mid-waist. I'm an Aries, and I'm really impulsive, and I always grow my hair and then cut it off. My mom had really long dark hair when she was younger, and it's always been my dream to grow it. Now I'm growing it again — I love to shave my head — but I'm growing it now and I'm going to try to grow it long. I want to have long hair by the time I'm 35.
What made you shave your hair in the first place?
The first time was nearly four years ago. I did it for charity live on TV for Red Nose Day in the U.K. They raised over $100 million that year, but in the time I was on TV we raised $9 million. Last year, it was more of an energy, new beginning thing. I feel that I carry a lot of my weight and my worries in my hair, and I just had a lot of change happening in my life and I wanted to cut my hair off and I did.
How do you decide what your next hairstyle will be?
Sometimes I look at myself and think, you look like 50 different people. I get bored. I'm not attached to anything, and I'm not afraid to explore with my hair and my makeup and my style creatively. At the moment, I've got this Kris Jenner vibe going on. It's not the ideal haircut for me, but it is what it is. Whatever it is, I just kind of work with it.
How many wigs do you own?
19! black, blue, blonde, pink, turquoise, fringe, no bangs, short, long — I don't play around with wigs as much as I used to, since I cut my hair. I go through phases, sometimes I'm like I love wigs, and sometimes it doesn't feel real enough. It depends what you're going through in life. Sometimes you want to get away from reality and be like, "tonight I'm going to be someone else."
What makes you feel powerful on a daily basis?
Being comfortable in my own and being at complete peace with myself in how I look. I didn't always feel like that, especially when I was younger in the public eye. The album I'm writing now is somewhat a female empowerment album, and one of the most important things for women in this day and age is to talk about their strengths and celebrate their weaknesses. I don't have a big bum, I don't have big boobs, I'm not small or athletic looking, I'm very tall and very slim – and that's who I am, I don't care if I'm on trend. I feel happy when I wake up and go to sleep.
What are your skincare secrets?
I don't drink alcohol. If I do, I get very drunk on half a glass. I drink a lot of water, I eat clean, I make sure I take my makeup off very well. I use fresh aloe vera a lot – and just cut it and rub it all over. And there's an eczema cream that I've used since I was a child – Oilatum – I cake my face in it three times a week and let it sink in. And I wash my makeup brushes every 2 days.
You take on so many different looks — who is your beauty inspiration?
Ooh. Angelina Jolie, Gwen Stefani, Marilyn Monroe, Nina Simone, Lauryn Hill, Alicia Keys, Gaga – shes always pushed boundaries. Rihanna — always — and Madonna.
Why did you get involved with Make Up For Ever?
I always wanted to do a makeup campaign, but I wanted to take my time on who to do it with, and really have a brand that represented me. Make Up For Ever embodies individuality, and being able to create and really express yourself at every level, whether it's a full-blown complete transformation or a soft look. I'm someone who definitely likes to do everything with my makeup and explore. This is real personal for me.