jessiej
July 11th, 2016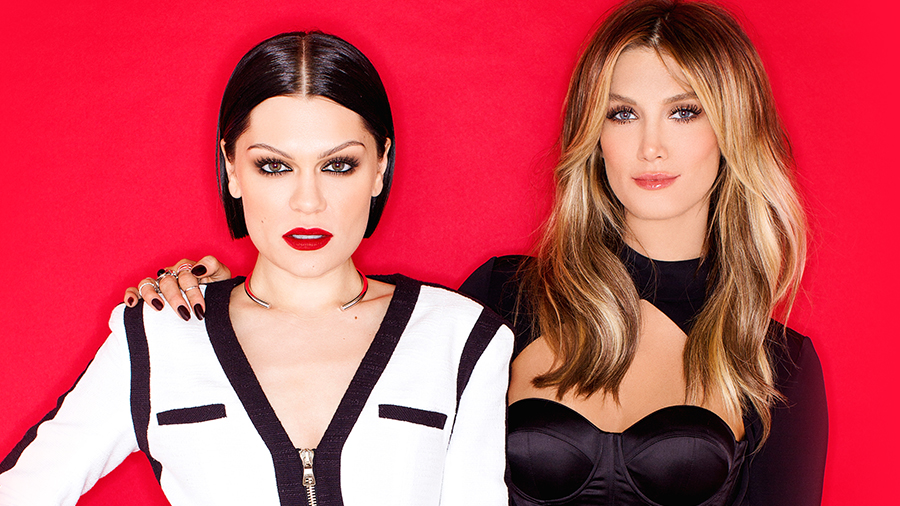 The latest addition to The Voice judging panel reveals she and Delta have their differences! 

I'm like the evil queen and Delta is the princess,' Jessie J laughs as she sits down backstage at the Voice to chat with OK!. The UK singer and songwriter has jumped into the coach's chair for the fourth season of the show and she is a breath of fresh air for the format.

'See, look at her!' Jessie says as Aussie darling Delta Goodrem, 30, enters the room with her heels on and her hair done, ready for the cameras. 'I look like a 12-year-old boy,' Jessie, 27, says with her sarcastic humour.

While hanging out with the superstar coaches, OK! learnt not only about their dissimilarities, but also about their shared obsession for '90s music, and what they both look for in Mr Right.

How do you think your coaching style differs from Delta's? Watching you two during the Blind Auditions, you guys are very different and you even clash at times…

Jessie: We're different people, so I think it's always going to be different. Like, you wouldn't say that Ricky and the Maddens have to be the same because they are all men. I think women are always put against each other, for whatever reason. I'm just myself and Delta is just herself, and we're human beings that have an opinion – sometimes they're the same and sometimes they're not. Every time we disagree and every time we agree, we talk about it afterwards.

Delta, is it nice for you to have another lady on the panel?
I am a girl's girl, first and foremost. It is important that you send that message into the universe that there is plenty of room out there for all of us. at's why we are all on a panel, because we all hear things differently.

Jessie: It's like in a group of female friends. There's always the emotional moments within a group of girls.

Have you picked up any Aussie habits while you've been in Australia?

Jessie: Well, I can't wear shoes now. I am wearing flip flops. I never used to be into sandals, or thongs as you call them, and now I am just like 'f— shoes'. I went to Bondi with my boyfriend, Luke, and walked around a bit – everyone is just so happy here in the sunshine, aren't they?