jessiej
December 4th, 2016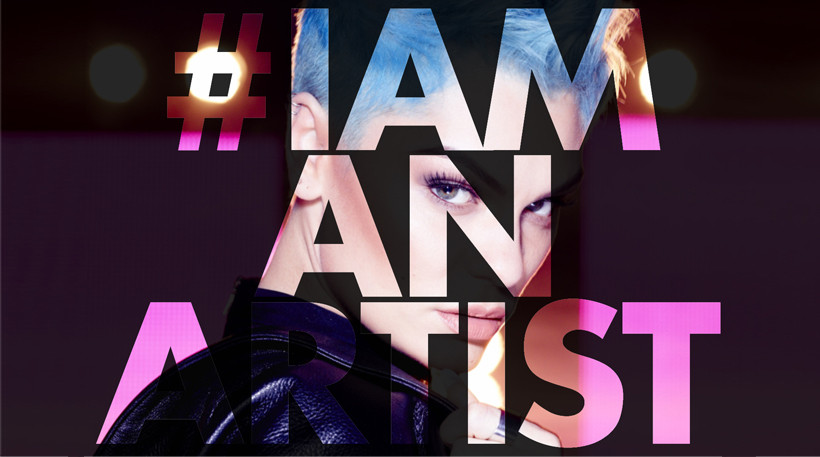 MAKE UP FOR EVER ANNOUNCES A GLOBAL ARTISTIC COLLABORATION WITH THE ICONIC SUPERSTAR AND ARTISTIC CHAMELEON JESSIE J.  MAKE UP FOR EVER'S ARTIST LIP AND FACE COLLECTION, WITH SEVERAL LAUNCHES SLATED THROUGHOUT 2017, IS SHOWCASING JESSIE J'S TRANSFORMATIVE SELF-EXPRESSION AND THE GENIUS OF SAMMY MOURABIT, RENOWNED CELEBRITY AND EDITORIAL MAKEUP ARTIST.

THE COLLABORATION KICKS OFF WITH A MUSIC VIDEO IN WHICH MAKE UP FOR EVER SET THE STAGE FOR THE TRANSFORMATION OF JESSIE J. THROUGHOUT THE YEAR, MAKE UP FOR EVER WILL ENCOURAGE PEOPLE EVERYWHERE TO CELEBRATE MAKEUP'S POWER TO EXPRESS, EXPLORE AND TRANSFORM ALL INDIVIDUALS WITH THE CREATIVE MOVEMENT #IAMANARTIST.

"I ENJOY REVEALING DIFFERENT PARTS OF MY PERSONALITY IN MY LOOK WHICH MAKES MAKE UP FOR EVER SUCH A GREAT PARTNER," SAID JESSIE J. "THE CORE OF THE BRAND IS WHAT I AM ABOUT: CREATING CHARACTERS TO SHOWCASE WHO YOU ARE, EXPLORING AND EXPRESSING YOURSELF IN THE WAY YOU WANT THROUGH MAKEUP, COLORS AND ENERGY. I DEFINITELY FEEL THAT MY MAKEUP REFLECTS HOW I FEEL WHETHER YOU WANT TO DO JUST A LIP OR A FULL BLOWN SMOKY EYE, YOUR MOOD CAN BE REFLECTED IN YOUR MAKE UP AND THIS IS WHY LIFE IS A STAGE!

JESSIE J TRANSFORMED FRANKIE VALLI'S ICONIC "CAN'T TAKE MY EYES OFF YOU" INTO A HYPNOTIC, MODERN ANTHEM. MAKE UP FOR EVER PROVIDED JESSIE J WITH THE CREATIVE FREEDOM AND ENDLESS MAKEUP OPTIONS FOR HER CONSTANT REIMAGINED LOOKS THROUGHOUT THE NEW SONG'S EDGY MUSIC VIDEO DIRECTED BY THE AVANT-GARDE PHOTOGRAPHER RANKIN. FOR ALL THE UPCOMING ARTIST VISUALS AND VIDEOS, THE BRAND HAS TEAMED UP WITH THE SUPREMELY TALENTED MAKEUP ARTIST SAMMY MOURABIT.

"MAKE UP FOR EVER HAS THIS AMAZING, CREATIVE SOUL BECAUSE THE BRAND WAS CREATED BY AN ARTIST AND YOU STILL FEEL IT EVEN AFTER 30 YEARS", SAID MAKEUP ARTIST SAMMY MOURABIT. "I CONNECT WITH THE BRAND SO WELL BECAUSE WE SHARE A TRUE LOVE AND PASSION FOR MAKEUP."

MAKE UP FOR EVER AND JESSIE J INVITE EVERY MAKEUP ENTHUSIAST TO EXPRESS THEIR CREATIVITY THROUGHOUT THE YEAR USING THE HASHTAG #IAMANARTIST.